Biography
Guillaume Lhermie is a graduate veterinarian holding a MSc in Economics and a PhD in pharmacology and innovation. He moved to the U.S. for a two-year post-doctoral training in public health and epidemiology, where he was hosted in Yrjo Grohn's lab. He was afterwards hired as Research Associate in the Department of Population Medicine and Diagnostics Science at Cornell University.
Before working in academia, Dr. Lhermie worked in private veterinary practice, as well as in the pharmaceutical industry, as R&D project manager and medical director. He is currently Assistant Professor in Animal Health and Veterinary Public Health Economics at University of Toulouse.
Research interests
​Guillaume Lhermie's research focuses on One Health and Infectious Diseases issues at the interface of animal agriculture and human health. He is studying the economics of antimicrobial resistance at microeconomics (farm) and macroeconomic (national and global) levels. At the farm level, he conducts cost-benefit analyses of several curative or preventive strategies implemented by farmers, such as alternatives to antimicrobials, veterinary precision medicine, or insurance. At a macroeconomic level, he develops simulation models to evaluate the impact of public policies targeting the reduction of drug inputs in animal agriculture, using dynamic modeling approaches of production systems. His most recent research emphasis has been studying antimicrobial use and resistance as a sustainability challenge, in which he developed qualitative and quantitative models aiming at analyzing the impact of antimicrobial use on social-ecological systems, and communicating to policymakers. His research interests also focus on the strategic interactions of stakeholders at the frontiers of the agricultural system and human community. Overall, Dr Lhermie is interested in assessing the efficiency of public policies, under a One Health umbrella.

Teaching
Guillaume Lhermie's teaching activities consist of a regular course in Animal Health Economics for undergraduate veterinarians and Master students; a regular course in Agricultural Economics for undergraduate veterinarians; and Systems Thinking in Veterinary Public Health Economics for Executives. He is in charge of coordinating the educational module data analysis and cattle production to be distributed to undergraduate veterinarians.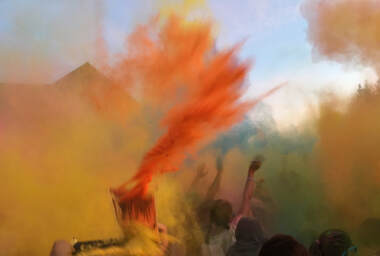 Selected publications
1. Lhermie G., Wernli D., Søgaard Jørgensen P., Kenkel D., Tauer LW., Gröhn Y. (2019) Tradeoffs between resistance to antimicrobials in public health and their use in agriculture: Moving towards sustainability assessment. Ecological Economics.
2. Lhermie G., Wernli D., Jorgensen PS., Kenkel D., Tauer LW., Gröhn Y. (2019) Global resistance to antimicrobials and their sustainable use in agriculture. The Lancet Planetary Health.
3. Lhermie G., Grohn YT., Serrand T., Sans P., Raboisson D. (2019) How do veterinarians influence sales of antimicrobials? A spatial-temporal analysis of the French prescribing-delivery complex in cattle. Zoonoses and Public Health.
4. Minviel J.J., Abdouttalib I., Sans P., Ferchiou A., Boluda C., Portal J., Lhermie G., Raboisson D. (2019) Business models of the French veterinary offices in rural areas and regulation of veterinary drug delivery. Preventive Veterinary Medicine.
5. Lhermie G., Gröhn Y., Raboisson D. (2017) Addressing Antimicrobial Resistance: An Overview of Priority Actions to Prevent Suboptimal Antimicrobial Use in Food-Animal Production. Frontiers in Microbiology

Other publications on ResearchGate

​